Headphone Amp with Onboard DAC
E1R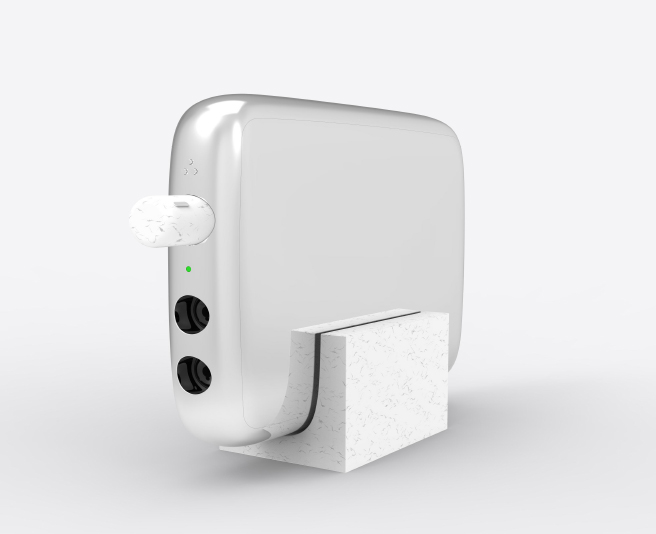 From the World's first『Current Drive』feedback type
headphone AMP - faithful, high-resolution sound
reproduction with hard-hitting drive power
· Impossible by standard volume production processes, each component is painstakingly assembled piece-by-piece under the careful eye of the design engineer himself, who fashions each and every unit by hand as a labor of love
· DSD 11.2 MHz compliant Advance Current Segment DAC From 2016 model onwards
· Newly designed 4-ply stabilized power supply with no final stage condenser eliminates the impact of the condenser on sound quality
· Power supply and amp sections separated for compact, hand-size design
A thorough passion for pursuing the World's highest peaks of perfection
without compromise. For headphones with sound quality surpassing that of full
size speakers, all ornamentation has been stripped away leaving a Pure, Direct,
Straight design philosophy. Created with all the might of renowned Blue-spec CD
and Blu-ray Mastering Head developer Kunio Nakayama.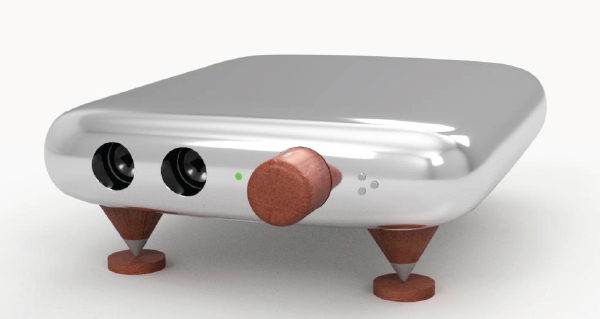 "Originally designed for professional use, this amp departs from the tight sound
heard so frequently on monitors, pouring out delicate high range sounds that float on
a finely chiseled bass with accurate phase characteristics that create a precise
orientation and sound field. Optimal for high-resolution listening, it enables the
listener to feel the joy and presence of listening to original source recordings on
analog master tape."
Record Company Cutting Engineer
Listening on MDR-CD900
"Thorough recreation of delicate and clear details in a manner uniquely suited to
high-resolution sound sources. The reverberation realistically recreates the profound
depth and faithful volume of the bass. An amp with this much high resolution and
quality betrays the anticipation prior to listening, and I mean that in a good way."
Producer with 30 years Experience in a Record Company
"Even on high range piano and pipe organ tracks,
the high range and the bass are not crushed together.
It has a tremendously good feeling.
This amp enables me to feel completely immersed in sound,
just as if I were on the stage performing."
Pianist with 20 Years Audio Experience
Evolution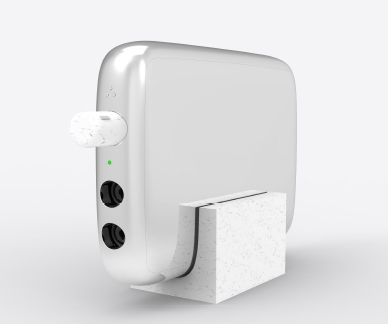 · New design reflecting Pure、Direct、Straight design concept

· Sturdy chassis carved from stainless steel (SUS304) block produced by partner
factory in Ota Ward that makes parts for Formula One racecars. SUS chassis up to
33mm thick provides high shield effect
· Product weighs 10.3 kg, more than 4 times the weight the E1 (2.5kg)
· Horizontal orientation possible with hybrid spikes (sold separately)
· Hardwood, marble custom designed accessories (options available at extra cost)

· Volume rotation assembly employs high precision ball bearings
· High precision 3D face SUS mirrored finish (by artisan in Tsubame City)
· Specifications
(Above photo depicts rear face. All photos may have slightly different hue to the actual product.)

· Pure silver used for all analog inputs, amp retuned when a new part is added
· Digital input: USB Series B Type
· Analog input: XLR 3Pin Analog Input (L,R) (same specification as [E1x])
· DC input: LEMO 5Pin Push-Pull connector
· SPDIF option available at additional cost: RCA Pin SPDIF input (black)
Silver leads not included in SPDIF connector internal wiring or circuits in basic [E1R] model.
※ Polarity and speed of response same as existing [E1 2016 model] compliant with latest specs.
※ 28mm diameter port holes planned for rear face inputs and outputs

· Manufacturer's Suggested Retail Price: $58,000 (USD)
Hard and heavy shield precision carved from SUS304 block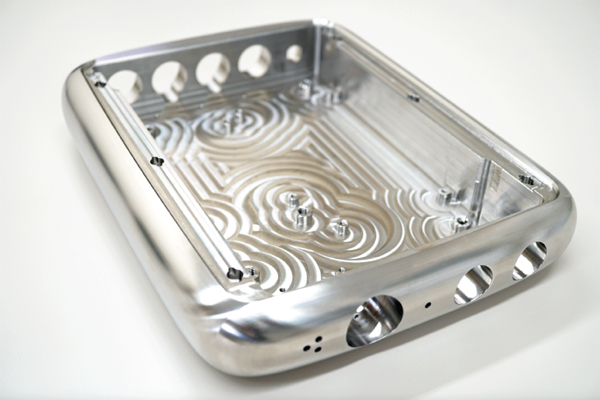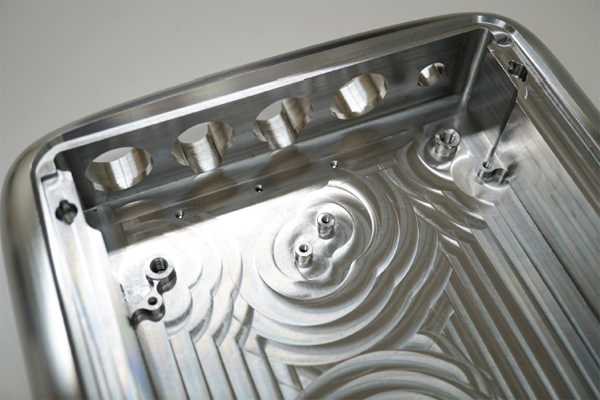 Artistically has been carved from an SUS304 monoblock
(approx. 274×217×50mm Approx. 24kg) over 2/3 luxuriously shed in process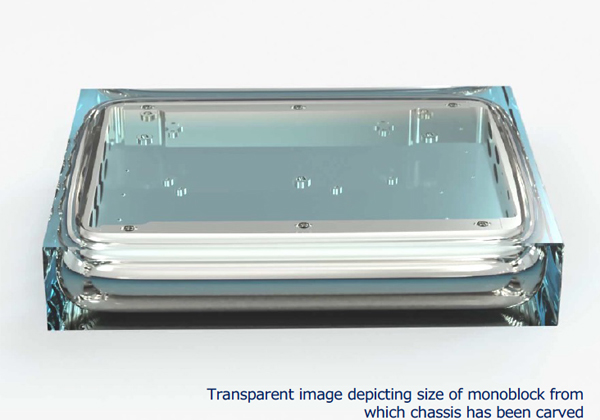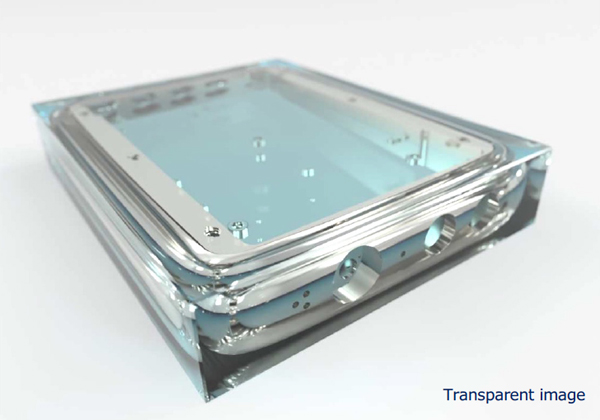 Design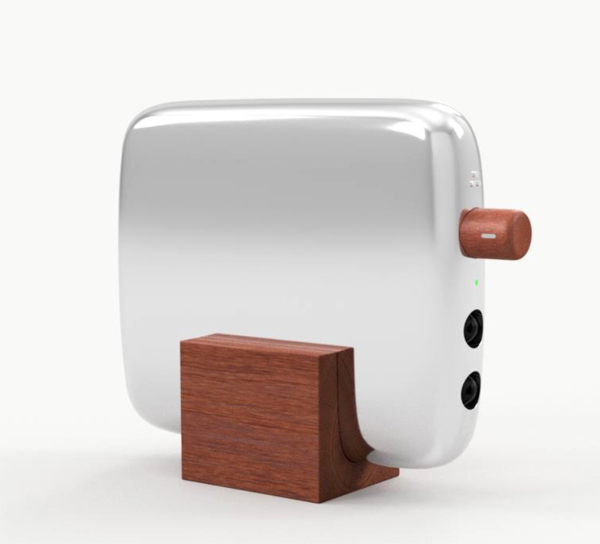 Maple

Volume Control Knob & Stand Insulator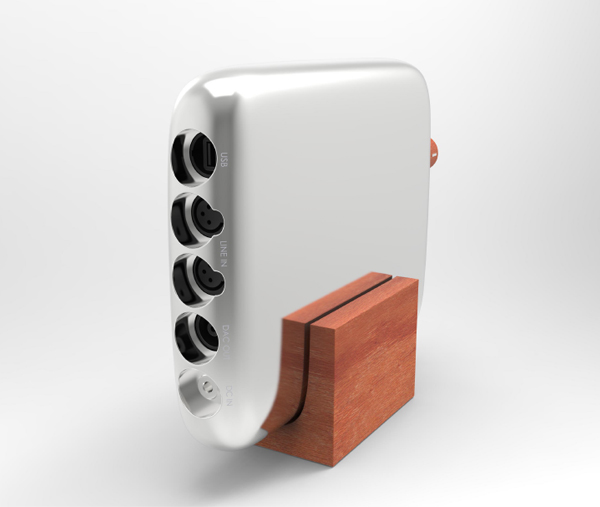 Back Shot Terminals

ultra high-precision cutting work from SUS304 mono-block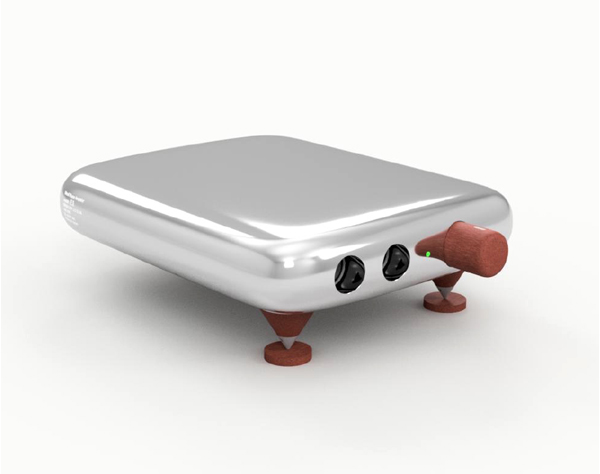 Maple

Volume Control Knob & Stand Insulator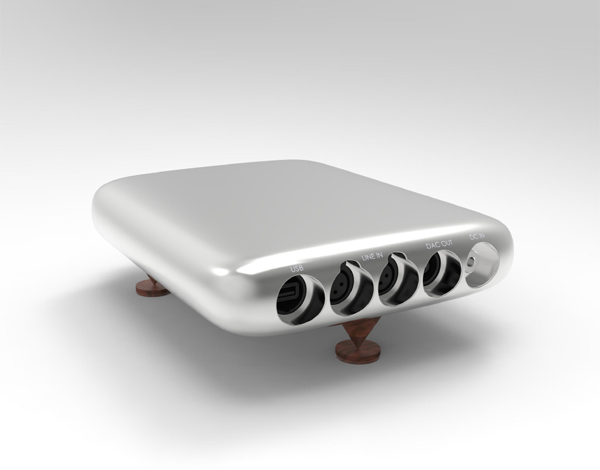 Back Shot Terminals

ultra high-precision cutting work from SUS304 mono-block
Customized Design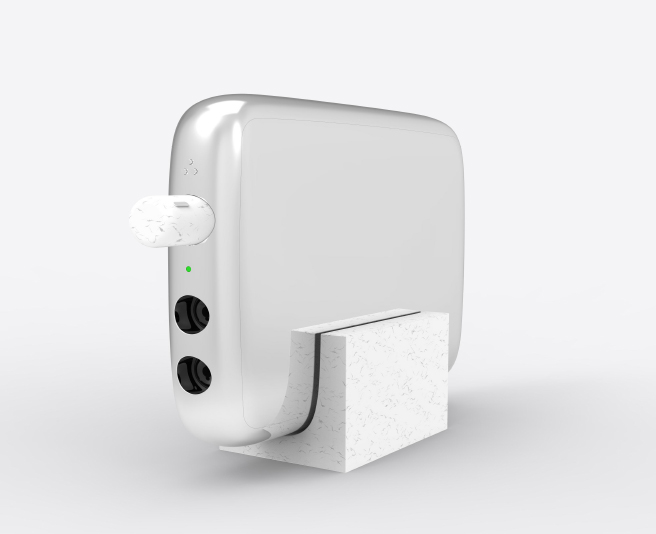 White Marble #1

Volume Control Knob & Stand Insulator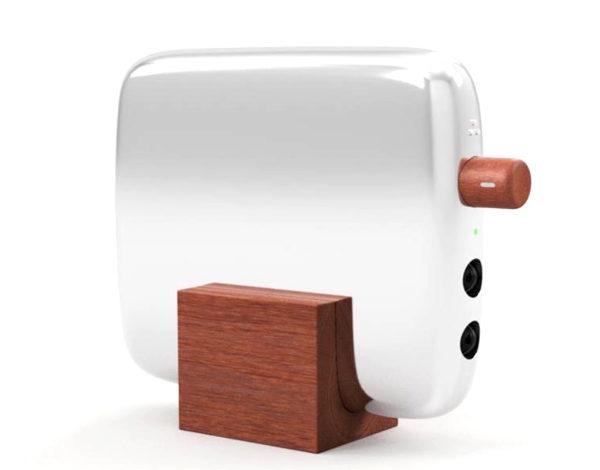 Mahogany / Black Cherry

Volume Control Knob & Stand Insulator
Specifications
Product Name
Headphone Amp (DSD and PCM 24bit/192kHz compliant USB D/A converter)
Model Number
E1R
Inputs
USB Series B Type
analog input: XLR 2ch balanced input
Optional at Additional Cost: SPDIF (RCA pin connector) (Note*1)
Headphone Outputs
20mA (Max) Impedance up to 600Ω
Balanced outputs are recommended for headphones with impedance of 600Ω to 1.2KΩ
Frequency Response
20Hz ~ 20kHz (during PCM/44.1kHz operation)
20Hz ~ 40kHz (during PCM/96kHz operation)
20Hz ~ 75kHz (at other times)
Power Supply Voltage
DC +12V
Current Consumed
Standard 1.5A (10mA while on stand by)
Dimensions/Weight
Approximately 214(W)×272(D)×49.5(H)mm (not including volume knob projection)/ approximately 10.3kg
Compatible PCs
USB Audio Class 2.0 compliant Windows PC and Mac PC w/480Mbps Hi Speed Compliant USB2.0 interface
Input Formats
USB: DSD data 2.8224MHz/5.6448MHz/11.2896MHz (with DoP standard compliance marker)
Linear PCM 24bit/16bit, 192kHz/176.4kHz/96kHz/88.2kHz/48kHz/44.1kHz
SPDIF: Linear PCM 24bit/16bit, 192kHz/96kHz/88.2kHz/48kHz/44.1kHz
Compatible OS
Windows 7, Windows 8, 8.1, Windows 10, Mac OS X 10.7 or later
Accessories
AC Adapter (DC12V)
USB2.0 cable (2m)
Stereo jack converter (mini jack → standard jack) foot
Windows compliant driver software
User's Manual
Warranty Certificate
Made in
Japan
Points of Attention
1. Not USB1.1 interface compliant
2. Use media player software such as foobar2000
3. Playback of DSD source material requires DoP_DSD compliant files
E1R Technical Specifications
* One characteristic of current drive is that sound tends to break up due to resonance on headphones with a strong resonance point.
* Headphone efficiency is generally 90dB〜80dB/mW. Please confirm before buying low efficiency gear.
Note*1) SPDIF circuit and leads are available as an option (not compliant with 176.4 kHz sampling frequency).
E1Rs is the model number of variant equipped with optional SPDIF input.