Block Insulator Stand
L2X sabi (cast iron)
Block-type insulator stand sandwiches electronic equipment and cables to isolate vibration.
Combine the L-shaped left and right blocks adjust the distance between them.
The block structure is stabilized by its own weight. The mass and high conductivity of cast
iron naturally attenuate external vibration, electromagnetic wave, radio waves, etc.
We dare not apply paint or rust protection so that you may enjoy oxidation and weathering.
But feel free to apply rustproof paint to stabilize the aging and create your own work.

· Ultimate stability: A new structure combines right and left blocks to sandwich a notebook PC or other thin device with a high center of gravity by virtue of sheer mass. Unique new approach achieves the ultimate stabilization. (Patent pending)
· Width Adjustment: The width can be adjusted from 0 mm to 4.5 cm in accordance with the object to be immobilized. A low repulsion adhesive gel sheet suitable for support and scratch prevention is provided as an accessory.
· High Precision, Quality casting: Due to limitations inherent in the casting process, cast metals demand a certain tolerance. This design is daringly vertical/horizontal, all lines and planes. The left right combination further complicates a task thought to be impossible by all but the nation's most skilled casting artist.
Suspend surface oxidation at the desired stage by applying rust protection.
· Simple & minimal design: Align the right and left corners, and the front is square. From the sides, the design approaches the golden and silver ratios. By the technique of craftsmen well-versed in each material, the right and left pieces are delicately aligned to realize the accuracy and beauty unique to handmade.
· External Dimensions: H86.5 × W86.5 ~ 133 × D110 mm, approx. 3.5kg
· Suggested Retail Price: ¥36,000 (excluding tax)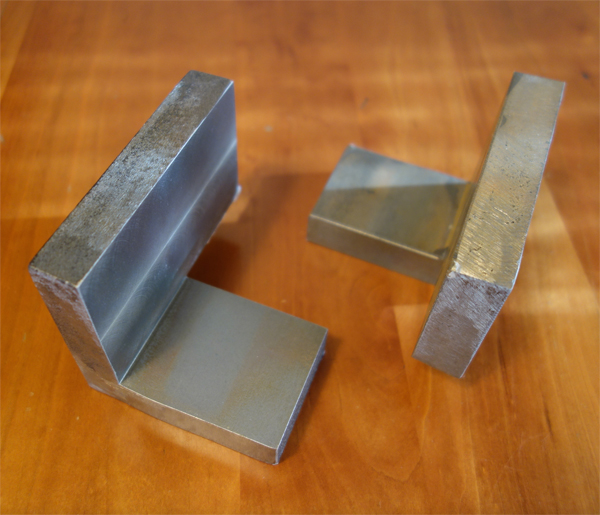 before aging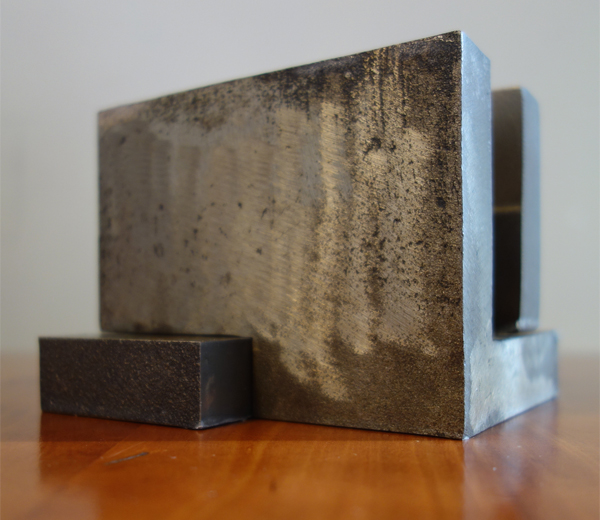 before aging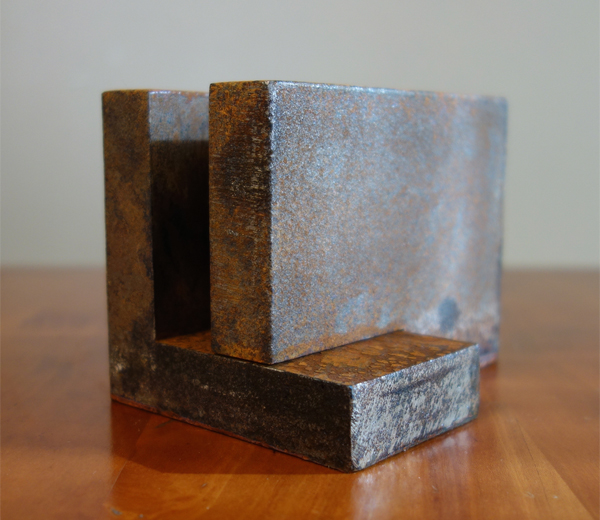 after aging
after aging